HISTORY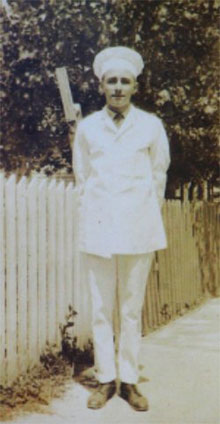 Bowman J. Spalding
In 1929, Bowman J. Spalding and his wife Zelma started selling doughnuts out of their home on Rand Avenue in Lexington, KY.
Five years later, the Spalding family moved a little closer to downtown, moving the bakery with them, to the corner of Sixth and Limestone where it would remain for 70 years.
BJ and Zelma's granddaughter, Martha, lived with them above the bakery. One of Martha's fondest memories is sneaking downstairs before her mother was awake, where her grandfather would feed her hot doughnuts. Martha's mother was always surprised when Martha had no appetite for breakfast.
Martha came to work with her grandfather and uncle, James C. "Bud" Spalding, after she graduated from the University of Kentucky. Later, Martha's mother, Joyce Spalding Leverett, joined the family business.
Uncle Bud retired at the end of 2004. Martha and her mother decided to move the bakery to a larger site. The new bakery opened in March 2006 in its current location. Customers were lined up to get their doughnuts after 15 months of waiting.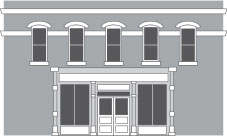 Monday & Tuesday - Closed
Wednesday-Saturday - 6:30-noon
Sunday - 7:00-noon
859.252.3737
Answering machine does not record incoming messages
We cannot accept orders via email.
760 Winchester Road • Lexington, KY 40505